Are you a woman suffering from acute indigestion and hormonal inconsistencies and you came across Emma relief supplement? Are you wondering whether it really capable of restoring your digestive regularities? Before giving it a try, read this review to the end to know whether this is the best product for you or if its just one of those fake products in the market.
It is common to see several products online claiming that they provide the best services in the market. This is as a result of the fact that people are always seeking for easier ways to get quality services with lesser cost. Therefore, one need to thread with caution.
About Emma relief supplement
Emma relief supplement is a dietary supplement sold at emmarelief.com. It is said to be designed to provide solution to the digestive needs of women, re-balancing gut flora and providing relief from both systemic and acute digestive discomfort. Furthermore, it also helps to improve body metabolism as well as controls cravings for food. According to the manufacturers, this dietary supplement was created as an antidote to the probiotic-saturated gut health market.
Now, the question here is this: Does Emma relief supplement really work as it is showcased? We will uncover that shortly.
Features of Emma relief supplement
Emma relief supplement is made with six ingredients which are Licorice root extract, Star Anise, Quercetin, Berberine, Chicory root inulin and Resveratrol and contains 100 anti-inflammatory.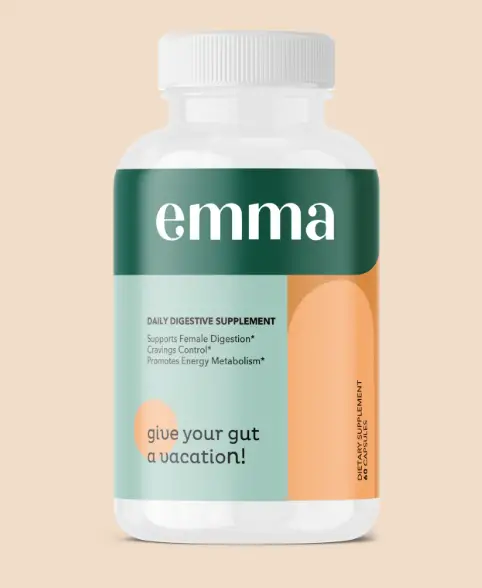 1 Pack is sold for $59.00, 3 Packs costs $147.00 and 6 Packs – $234.00. If consistently taken on a daily basis, users starts seeing results in 2-3 days.
Pros
It contains natural ingredients
Helps to stop bloating, constipation and heartburn.
Safe for women of all ages
Eliminates digestive challenges
Cons
Outrageous pricing
Looking at their website, you can see that this supplement is being sold at a very cheap price. Offering mouth watery discounts is one of the tactics used by shady product providers to lure customers into purchasing a product as quick as possible. Therefore, we advise our readers to always be careful and carry out due diligence when dealing with stores like this.
Fake user reviews
The only positive reviews we could find about this product are the ones given on emmarelief.com. There are no customer reviews on other platform aside their website, This is something we find worrisome because not all the reviews on the website are real. Majority of them were falsified and exaggerated. Therefore, we cannot trust this product.
False claim
As opposed to their claim of providing solution to a wide range of heath issues faced by women, users of this products still tend to experience pains in the joint and also no improvement in their weight loss. There might also be some side effect of taking this supplement.
Does Emma relief supplement worth your money?
Emma relief supplement is said to be capable of aiding digestion, eliminating bloating, constipation and heartburn as well as other benefits. However, we cannot guarantee its effectiveness because we could not find any customer review online except those given on emmarelief.com. This is something we find worrisome because we cannot rely on those reviews alone since they are not honest reviews. No doubt, taking supplements is a good way of keeping the body healthy and fit but we advise buyers to always carry out due diligence before purchasing any supplement so as not to regret their actions.
To effectively improve body metabolism, we would recommend constant exercising, portion control and calorie deficit along side taking any dietary supplements.
Have you made use of Emma relief supplement? Did it work for you? Kindly drop a message in the comment section telling us about your experience.