Do you desire to stop snoring and enjoy a peaceful sleep? Wondering whether Snortium anti snoring device is the best product to help you overcome sleepless nights? Then this review is for you. Read till the end review to know whether it is worth buying or not.
It is common to see several products online claiming that they provide the best services in the market. This is as a result of the fact that people are always seeking for easier ways to get quality services with lesser cost. Therefore, one need to thread with caution.
About Snortium anti snoring device
Snortium anti snoring device is a product that is said to be designed with advanced technology to reduce snoring and improve the quality of your sleep. According to the manufacturers, the device opens up the airway by means of vibrations, adjusting the breathing rate and reducing snoring without waking the user. Therefore, with this anti snoring aid, you no longer have to worry about disturbing your partner or neighbors with your snoring.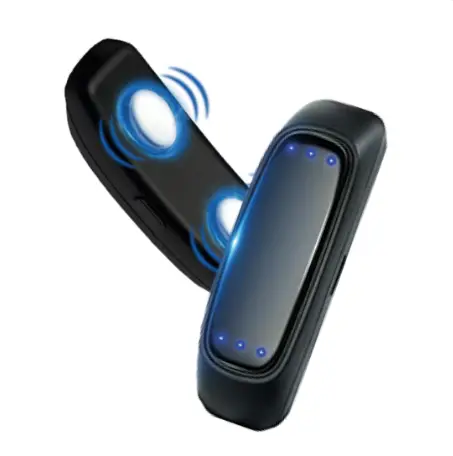 Now, the question here is this: Does Snortium anti snoring device work as showcased? We will uncover that shortly.
Features of Snortium anti snoring device
This Chin strap is packaged in a small, portable box, ideal for taking on trips. It is made with an adjustable elastic band. Results are said to become visible after about 2-3 weeks of usage.
How to use
Using this product involves the following steps
Step 1: Charge the device fully by connect the device to a USB port using the cable provided, and wait until the LED light turns green.
Step 2: Put the electrodes under your chin and adjust them until they are in a comfortable position (touching your skin)
Step 3: Place the device in your ears using the adjustable elastic band.
Step 4: Press the power button on the device to turn it on. (Note: You will feel a slight vibration which shows that the device is working.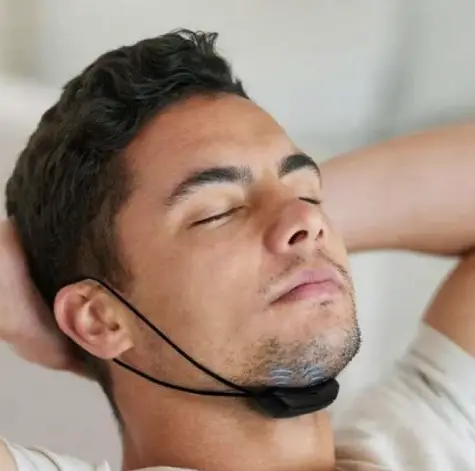 Pros
It is easy to use
It is portable and can be carried along while travelling
It can be used by both men and women
Cons
False claim
As opposed to the claim that this product helps to improve sleep quality and put an end to sleep apnea, we found out that there are no noticeable changes after constantly using Snortium anti snoring device for several weeks. The snoring did not still cease as promised. This is just a bogus claim used by the manufacturers as a marketing strategy to attract customers.
Negative customer reviews
We found negative reviews from users of this product on Amazon attesting to the fact that the product does not provide the desired satisfaction. They complained that this anti snore chin strap does not live up to expectation; the product is of inferior quality while some complained that the device was not delivered to them. Sadly getting a refund is impossible.
Outrageous discount
Looking at their website, you can see that the each of these items are being sold at a discounted price of up to 50%. In addition, they are also offering free shipping on all orders.
Offering mouth watery discounts is one of the tactics commonly used by shady product providers to lure customers into purchasing a product as quick as possible. Therefore, we advise our readers to always be careful and carry out due diligence when dealing with products like this.
Is Snortium anti snoring device worth your money?
Snortium anti snoring device is a product said to be capable of giving you a comfortable sleep by helping you stop snoring. However, we cannot guarantee its effectiveness because we found several negative customer reviews online. Therefore we do not endorse this product.
No doubt, taking anti snore devices can be helpful in improving sleep quality but we advise buyers to always carry out due diligence before purchasing any of these products so as not to regret their actions. Not all Anti snore chin straps are good for the health. There are many fake products in the market.
To effectively improve your sleep quality, we would recommend quitting alcohol, sleeping on your sides as well as lifting the head of your bed. Other products we have reviewed are Emma relief supplement, Oilex yellow peeling oil and Gochicgolden shoes whitening cleaner
Have you made use of Snortium anti snoring device? Did it work for you? Kindly drop a message in the comment section telling us about your experience.