Do you desire to have a smooth and glowing skin? Wondering whether Amarose Skin Tag Remover is the best product to help you achieve a spot free skin? Then read this review is for you. Read till the end review to know whether it is worth buying or not.
It is common to see several products online claiming that they provide the best services in the market. This is as a result of the fact that people are always seeking for easier ways to get quality services with lesser cost. Therefore, one need to thread with caution.
About Amarose Skin Tag Remover
Amarose Skin Tag Remover is a skincare product sold at amarose.com. This tag remover serum is said to be capable of eliminating unwanted moles and pesky skin tags. According to the manufacturers, This serum penetrates into the body and triggers a rush of white blood cells to the blemish the results becomes visible in as little as 8 hours.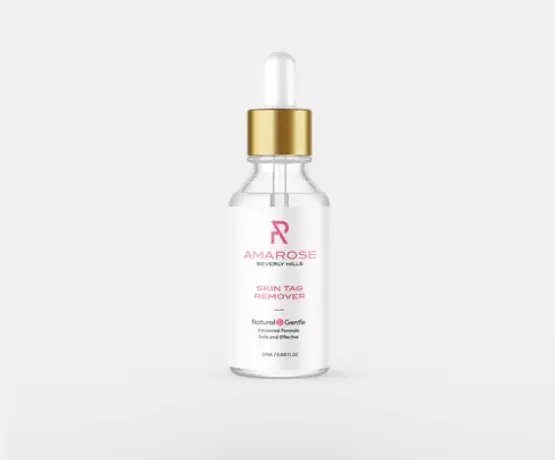 Now, the question here is this: Does Amarose Skin Tag Remover work as showcased? We will uncover that shortly.
Features of Amarose Skin Tag Remover
One bottle of Amarose Skin Tag Remover contains 20 ml serum. This serum is made with natural ingredients which are Sanguinaria canadensis, Zincum Muriaticum, Distilled Water, Glycerin, Sodium Benzoate, EDTA, Potassium Sorbate and Tea Tree Essential Oil.
How to use
Using this product involves four steps
Step 1: Apply Amarose Skin Tag Remover to the affected area
Step 2: Area becomes inflamed
Step 3: Skin starts the healing process. Do not to pick at the scab and let it fall off naturally
Step 4: Skin is cleared up with no trace
Pros
It is easy to use
Contains natural ingredients
It is painless
Cons
False claim
As opposed to the claim that this skin tag remover serum eliminates skin tags, we found out that there are no noticeable changes after constant usage for several weeks. The tags did not still go off as promised. This is just a bogus claim used by the manufacturers as a marketing strategy to attract customers. All the before and after pictures seen on their website were falsified.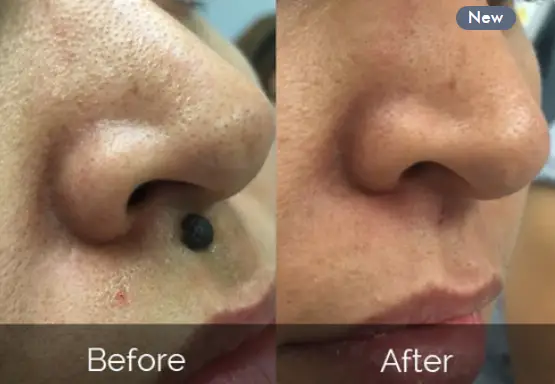 Negative customer reviews
Their website is only filled with positive reviews which are not honest reviews. Sadly, we found so many negative reviews from users of this product on Trustpilot attesting to the fact that the product does not provide the desired satisfaction. They complained that their skin still remained the way it was before using the product, others complained that they did not receive the product after many weeks of placing order.
Deceptive offer
You can see that this product is being sold at a ridiculous discount. The more you buy, the more the discount you get. In addition, they are offering free shipping. The discount margin is really unbelievable. Offering mouth watery discounts is one of the tactics commonly used by shady product providers to lure customers into purchasing a product as quick as possible. Therefore, we advise our readers to always be careful and carry out due diligence when dealing with stores like this.
Prone to side effects
This serum is not suitable for everyone. Users of this product are likely to experience side effects such as skin irritations like eczema and acne especially for people whose skin are sensitive.
Only available on their official site
This product can only be purchased through the official website. It is not sold on reputable e commerce stores such as Amazon or in physical stores.
Does Amarose Skin Tag Remover worth your money?
Amarose Skin Tag Remover is a product that is said to be capable of removing tags, moles and warts from the skin. However, we cannot guarantee its effectiveness because we could find both positive and negative customer review online. We found so many negative user reviews on Trustpilot.
No doubt, tag removal serums can be helpful in improving skin condition, However, we advise buyers to always carry out due diligence before purchasing any skincare product so as not to regret their actions. There are many fake products in the market. Some of these serums can cause more damage to your skin.
Natural ways of reducing and removing spots from the face includes regular washing of the face, avoiding ultraviolent lights, quitting smoking and reducing sugar intake. Other products we have reviewed are Hyperarch Motion shoe, Reetata Green Tea Mask and Yanjiayi Hair Conditioner
Have you made use of Amarose Skin Tag Remover? Did it work for you? Kindly drop a message in the comment section telling us about your experience.