Do you experience foot pain while putting on shoes? Wondering whether Hyperarch Motion Shoe is the best product to help relieve your ache and improve the ease of walking? Then this review is for you. Read till the end review to know whether it is worth buying or not.
It is common to see several products online claiming that they provide the best services in the market. This is as a result of the fact that people are always seeking for easier ways to get quality services with lesser cost. Therefore, one need to thread with caution.
About Hyperarch Motion Shoe
Hyperarch Motion Shoe is an Orthopedic Sneaker sold at hyperarchmotion.com. These sneakers are said to be capable of preventing foot pain. In order words it saves energy and absorbs shocks while cushioning joints. According to the manufacturers, the padded heel cup of this sneakers prevents blisters and chafe and is perfect for working, walking, or everyday use.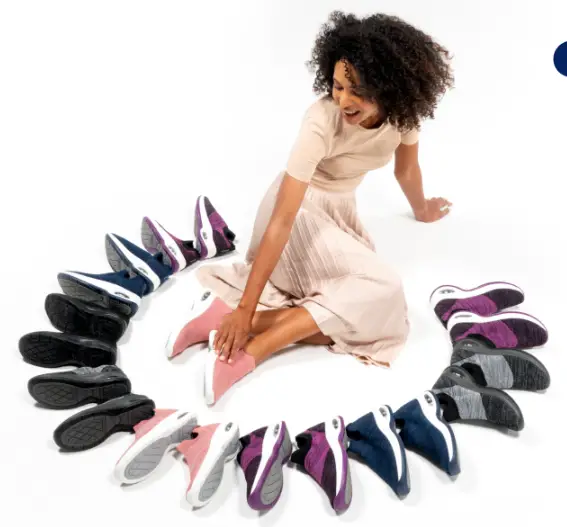 Now, the question here is this: Does Hyperarch Motion Shoe work as showcased? We will uncover that shortly.
Features of Hyperarch Motion Shoe
Hyperarch Motion Shoe is made with Rememory insole, an arch support contour and a breathable and light weave knit fabric that is stretchable. It comes with a cushioney Interior, an elasticated Pull Tab and a Rocker Shape Outsole. It is also available in various sizes and colors designed for women's feet – choose sizes from 5.5 – 11. it is recommended for curing foot problems such as Plantar Fasciitis, Heel Pain, Gout; Arthritis, Arch Pain, Wide Feet, Flat Feet.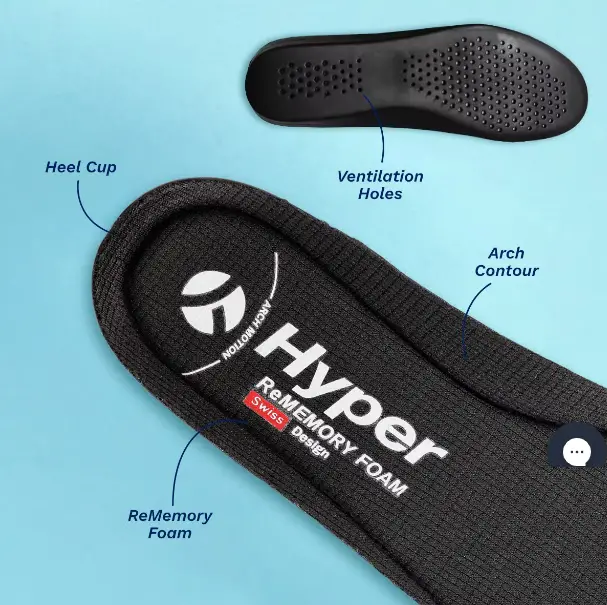 Pros
it is soft and comfortable
Relieves foot & heel pain
It can be washed with hands or machine
Supports Arches
Reduces chafing & blisters
It Keeps you stable while walking
Cons
Newly registered website
One of the things that online shoppers should look out for in a website is how long it has been in existence. Unfortunately, hyperarchmotion.com happens to be a newly registered website. It was just created in November, 2022. This shows that the store lacks credibility. Online shoppers need to be cautious when making purchases or using services from a very new website because they lack security.
Deceptive offer
Looking at their website, you can see that each of these items are being sold at a discounted price of up to 60% off. In addition, they are offering free shipping on all orders. The discount margin is really unbelievable. Offering mouth watery discounts is one of the tactics commonly used by shady product providers to lure customers into purchasing a product as quick as possible. Therefore, we advise our readers to always be careful and carry out due diligence when dealing with stores like this.
Negative reviews online
hyperarchmotion.com is only filled with positive reviews and we cannot rely on those reviews because they are not honest reviews. Sadly, we found some negative reviews from users of this product on Trustpilot. Some complained that the sneakers they ordered were not delivered to them while some were not satisfied with the shoes they got. Their email address is not even functional so getting a refund is impossible. However, we still found some positive reviews on trustpilot.
Does Hyperarch Motion Shoe worth your money?
Hyperarch Motion Shoe is a product that is said to be capable of eliminate foot pains, provide stability as well as other orthopedic support. However, we cannot guarantee its effectiveness because we could find both positive and negative customer review online.
No doubt, orthopedic shoes are a good way of relieving foot pain, However, we advise buyers to always carry out due diligence before purchasing any product so as not to regret their actions. There are many fake products in the market. Other products we have reviewed are Jaysuing collagen boost, Gochicgolden shoes whitening cleaner and Prettyhealth Lymphvity Detoxification and Shaping Bra
Have you made use of Hyperarch Motion Shoe? Did it work for you? Kindly drop a message in the comment section telling us about your experience.