Are you suffering from acute pains that makes you feel uncomfortable? Wondering whether Signal relief patch will put an end to the constant pains? Before giving it a try, read this review to the end to know whether this product is worth buying or it is just one of those fake products in the market.
Overview Of Signal Relief Patch
Signal Relief patch is an wearable and reusable pain killer available for sale at signalrelief.com. This product is said to be capable of providing relief to muscular soreness and soothing pains from any part of the body just within few seconds. This, they say is made possible as a result of its clinically proven neuro capacitive coupling nanotechnology so do not have to take medications.
Now, the question here is this: Does Signal Relief Patch really work as it is being showcased? We will uncover that shortly.
Features Of Signal Relief Patch
It is a wire and battery free product that can be worn over and over again. The package dimension is 5.39 x 4.92 x 0.94 inches; 4.97 Ounces. Signal Relief Patch is available in two sizes which are the 3.5 mini patch and the 4.5 mini patch. Each patch is said to last for over a year.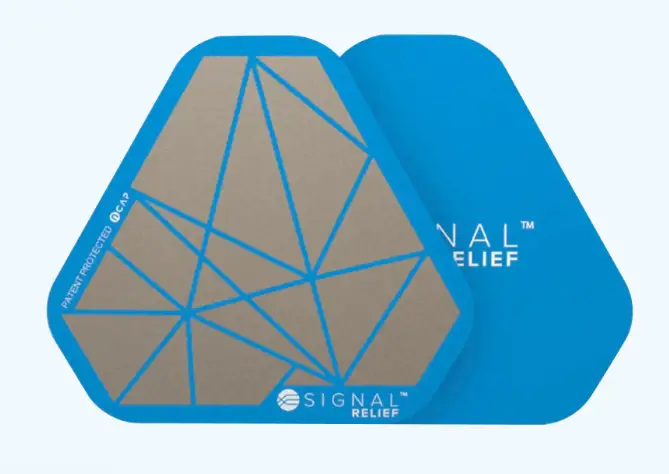 How Does This Relief Patch Work?
The Signal Relief Patch is said to work by taking up pain signals from any part of the body and absorbing them into the patch before they can stir up a pain response from the brain thereby alleviating pains almost immediately without having to take drugs.
How To Use
Step 1 – Locate the source of the pain: Place the patch in place on or a little above the most intense point of pain.
Step 2 – Hold the patch firm: This can be achieved either by using latex-free adhesives or tucking the patch inside a tight-fitting piece of clothing.
Step 3 – Wear it for 24 to 72 hours: Remove the patch as soon as you are done using it and clean it.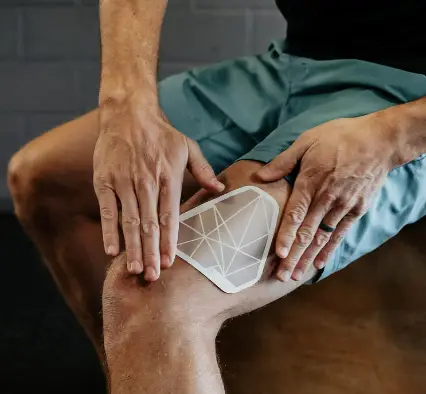 Is It Safe To Use?
The manufacturers of this patch claim that it has been clinically proven to work well and is safe. However, they fail to provide evidence to that effect. You are likely to experience some side effects like swelling after using this product.
Does this Patch Really Work? I Tried It Out And Here's What I Have To Say:
After months of suffering severe back pains, I came across this product online and as with other pain relief products, I decided to give it a try. Initially, I had this feeling that it would not work for me so I did not consider buying it. However, as the pain became serious, I decided to order for it.
As soon as it arrived, I read the instructions and quickly opened the pack. After I succeeded in locating the exact pain spot, I placed the patch there. The following day, I noticed that the adhesive in the patch are now becoming weaker. I still managed to use it for a complete 72 hours before removing it.
To my greatest surprise, I was still experiencing the same pain when I took off the patch. There was no improvement whatsoever. I even had to try it on a my arms because I was also feeling some pains there though not as severe as that of my back. Sadly, I got the same result; the pain increased instead and the places I used it on became swollen.
I tried reaching out to their customer service for a refund but I was shocked to discover that I cannot return the patch. I wish I had listened to my instinct and ignored purchasing this product.
Pros
Delivery does not take time
Easy to apply
It is reusable.
Cons
The pains did not go away after several weeks of trial even when placed on different parts of the body.
The adhesive is not strong enough to hold the patch firm.
I experienced swell and discomfort after using it.
Return and refund of money is impossible.
No evidence to back their claims that the product has been scientifically proven to stop pain.
Is Signal Relief Patch Worth Your Money?
Signal relief patch did not work well for me. Though, there are mixed reviews of this product on Amazon. The drawbacks are worth taking note of.
It is advisable to always carry out due diligence before purchasing any pain relieving product so as not to regret your actions. There are many fake products in the market. Some of these product can cause more harm to your body. Other products we have reviewed are Nood hair removal, Heat wolf deicer and Invigolux skin serum
Have you made use of Signal Relief Patch? Did it work well for you? Kindly drop a message in the comment section telling us about your experience.