Have you been searching for an effective hair removal product that will give you the smooth skin you desire? Wondering whether Smartshavy hair eraser is the best product to help you achieve that? Then read this review is for you. Read till the end review to know whether it is worth buying or not.
It is common to see several products online claiming that they provide the best services in the market. This is as a result of the fact that people are always seeking for easier ways to get quality services with lesser cost. Therefore, one need to thread with caution.
About Smartshavy hair eraser
Smart Shavy Hair Eraser is a hair removal device sold at smartshavy.com. This unisex hair eraser is said to be capable of removing hairs gently from the root. According to the manufacturers, Smart Shavy uses precision micro-oscillation technology to painlessly remove unwanted hairs from the skin surface without cuts or nicks.
Now, the question here is this: Does Smartshavy hair eraser really work as it is being showcased? We will uncover that shortly.
Features of Smartshavy hair eraser
The epilator comes with a rechargeable lithium-ion battery. It can be used both wirelessly and during charging. Also, the package contains a trim head, a soft micro head, a USB charger and a cleaning brush. This product can be used for facial hair, groin, abdomen, arms and legs.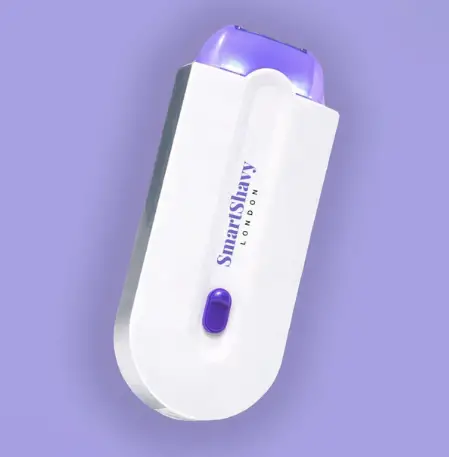 How to use
Using this device involves the following steps
Step 1: Apply the device gently on your dry skin
Step 2: Shave longer hairs with the straight blade and short residual hairs with the floating foil.
Pros
It is reusable
It is travel friendly
Cons
Bogus claims
The manufacturers of Smartshavy hair eraser claims that this product is painless and non abrasive and it works better than razors. However, the reverse seems to be the case; you will experience pains while using this device. This is just a bogus claim used by the manufacturers as a marketing strategy to attract customers.
Negative customer reviews
We found several negative reviews from users of this product on Trustpilot as well as other external sites attesting to the fact that the product does not provide the desired satisfaction. They complained that Smart Shavy does not live up to expectation. Their email address is not even functional and getting a refund is impossible. This shows that we are dealing with an unreliable product.
It is pricey
Smartshavy.com is selling this hair remover for £24 and claims that they are selling it at a discounted price whereas you can get similar product for as low as £5 on Aliexpress. The margin between the two prices is way too high. Why spend so much buying Smartshavy hair eraser when there are other cheaper options out there.
Prone to side effects
Smart Shavy unisex hair eraser may not be suitable for all skin type. Users of this product are likely to experience side effects such as skin irritations like eczema and acne especially for people whose skin are sensitive.
Does Smartshavy hair eraser worth your money?
Smartshavy hair eraser is a product that is said to be capable of painlessly removing unwanted hairs from the body. However, we cannot guarantee its effectiveness or endorse this product because we found several negative customer reviews online.
No doubt, hair removal devices can be helpful in erasing hairs, However, we advise buyers to always carry out due diligence before purchasing any of these product so as not to regret their actions. There are many fake products in the market. Some of these devices can cause more damage to your skin. Other products we have reviewed are Numiere Plus, Glowbirds and Hyperarch motion shoe
Have you made use of Smartshavy hair eraser? Did it work well for you? Kindly drop a message in the comment section telling us about your experience.