Do you desire to have a smooth and glowing face? Wondering whether Glowbirds sonic facial cleansing brush is the best product to help you achieve a spot free skin? Then read this review is for you. Read till the end review to know whether it is worth buying or not.
It is common to see several products online claiming that they provide the best services in the market. This is as a result of the fact that people are always seeking for easier ways to get quality services with lesser cost. Therefore, one need to thread with caution.
About Glowbirds
Glowbirds is a skincare product available for sale at glowbirds.com. This facial cleansing brush is said to be capable of gently removing stubborn makeup, deep cleaning pores as well as reducing blackheads with maximum power and little effort. According to the manufacturers, it is designed with 8 adjustable intensities and 3 zones of varying touchpoint thicknesses so as to give you that glowing and ever young look you have always wanted.
Now, the question here is this: Does Glowbirds silicon facial cleansing brush work as showcased? We will uncover that shortly.
Features of Glowbirds brush
Glowbirds brush is a rechargeable sonic facial product that is made with silicone. Therefore, it can be used in the shower and bath. This product is 75x80x28.5mm in size and has a weight of 67g. The device can be used up to up to 300 times once fully charged. It also takes one minute to achieve fresh and even-looking skin after making use of this product.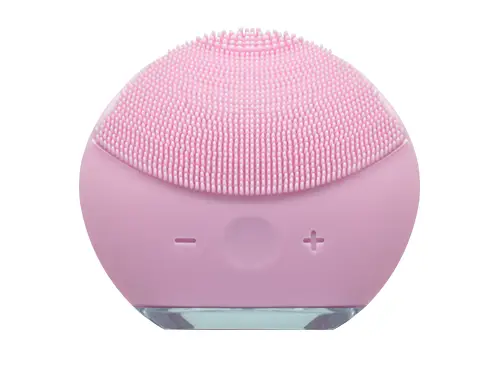 How to use
Using this product involves the following steps
Step 1: Charge your Glowbirds and switch it on.
Step 2: Apply your regular cleanser
Step 3: Stroke the soft nubs of the Glowbirds brush gently over your skin after pressing the center to turn it on, preferably, combine with water to make it easier to use.
Step 4: Wash the dirt off your face.
Pros
It is easy to use
It is portable and light weighted
The device can be recharged
Helps to brighten the face
Removes blackheads but not completely
Cons
Bogus claims
As opposed to the claim that Glowbirds facial cleansing brush cleans up pores and eliminates blackheads immediately, the blackheads do not still go off completely as promised. This is just a bogus claim used by the manufacturers as a marketing strategy to attract customers.
No user reviews online
The only user reviews we could find about this product are the ones given on their website. Sadly, we cannot rely on them because they might not be honest reviews. There are no customer reviews on other e-commerce platforms like Amazon. This is something we find worrisome. Therefore, we cannot trust this product.
Prone to side effects
This silicon brush may not be suitable for all skin type. Users of this product are likely to experience side effects such as skin irritations like eczema and acne especially for people whose skin are sensitive.
Only available on their official site
This product can only be purchased through the official website. It is not sold on reputable e commerce stores such as Amazon or in physical stores.
Does Glowbirds facial cleansing brush worth your money?
Glowbirds sonic facial cleansing brush is a product that is said to be capable of solving skin problems such as blackhead removal, moisturizing and smoothing skin. However, we cannot guarantee its effectiveness because we could not find any customer review online except those given on their website. This is something we find worrisome because it is necessary for us to fully endorse this product.
No doubt, sonic facial cleansing brushes can be helpful in improving skin condition, However, we advise buyers to always carry out due diligence before purchasing any skincare product so as not to regret their actions. There are many fake products in the market. Some of these facial products can cause more damage to your skin.
Other effective ways of reducing and preventing blackheads from the face includes regular washing of the face, Not touching the face all the time, applying tea tree oil as well as sugar or salt scrubs. Other products we have reviewed are Amarose skin tag removal, Visisoothe and Fresh fragrant
Have you made use of Glowbirds? Did it work for you? Kindly drop a message in the comment section telling us about your experience.