Do you desire to have a smooth and glowing face? Wondering whether Numiere Plus is the best product to help you achieve a spot free skin? Then read this review is for you. Read till the end review to know whether it is worth buying or not.
It is common to see several products online claiming that they provide the best services in the market. This is as a result of the fact that people are always seeking for easier ways to get quality services with lesser cost. Therefore, one need to thread with caution.
About Numiere plus
Numiere Plus is a facial toning treatment that claims to be the perfect solution to all of your skin care concerns such as Dark spots, Acne, Sun Damage, Fine Lines and Wrinkles. According to the manufacturers, this device uses a combination of LED lights and Micro-Current to lift to tighten your skin and also reduce fine lines and wrinkles. In order words, it helps you achieve a painless, quick and easy anti-aging results in the comfort of your own home while saving you the huge cost of medical spa treatment.
Now, the question here is this: Does Numiere plus work as it is being showcased? We will uncover that shortly.
Features of Numiere plus
Numiere Plus uses 4 LED lights; Red for fine lines and wrinkles, Blue for acne and blemishes, Green for sun spots and uneven skin tone and Light Blue for a quick fix treatment of the 3 lights combined with Infrared Light for enhanced results.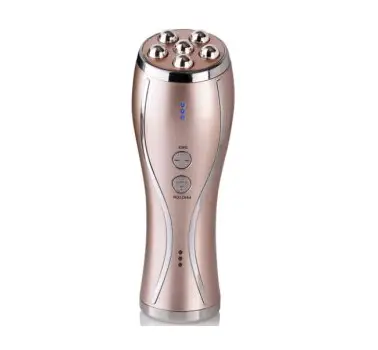 How to use
Using Numiere plus involves the following steps.
Step 1: Remove all make-up.
Step 2: Apply the gel primer to the affected area
Step 3: Turn on the device.
Step 4: Move the device on your skin and start the treatment. You can increase the intensity of the vibration by pressing the second or third button.
Pros
It is easy to use
Can be used by men and women
It is a multi purpose device
Cons
No user reviews online
The only user reviews we could find about this product are the ones given on their website. Sadly, we cannot rely on them because they might not be honest reviews. There are no customer reviews on external sites to verify their claims. This is something we find worrisome. Therefore, we do not trust this product.
It is expensive
Numiere plus is being sold for $8,695 whereas there are other cheaper facial toning devices on Amazon. Why spend so much buying this product when there are other cheaper options out there.
Prone to side effects
This microcurrent facial device may not be suitable for all skin type. Users of this product may experience skin irritations especially people whose skin are sensitive.
Does Numiere plus worth your money?
Numiere plus is a product that is said to be capable of solving several skin problems. However, we cannot guarantee its effectiveness because we could not find any customer review online except those given on their website. This is something we find worrisome. Therefore, we do not endorse this product.
No doubt, facial toning devices can be helpful in improving skin condition, However, we advise buyers to always carry out due diligence before purchasing any skincare product so as not to regret their actions. There are many fake products in the market. Some of these facial products can cause more damage to your skin.
Other effective ways of reducing and preventing wrinkle and spots from the face includes regular washing of the face, Not touching the face all the time, applying tea tree oil as well as sugar or salt scrubs. Other products we have reviewed are Ulti-charge charger, Slick barrier and Wattsave energy saver
Have you made use of Numiere plus? Did it work for you? Kindly drop a message in the comment section telling us about your experience.