Do you desire to have a smooth and glowing skin? Wondering whether Sea Scouts Blackhead Remover is the best product to help you achieve a spot free skin? Then read this review is for you. Read till the end review to know whether it is worth buying or not.
It is common to see several products online claiming that they provide the best services in the market. This is as a result of the fact that people are always seeking for easier ways to get quality services with lesser cost. Therefore, one need to thread with caution.
About Sea Scouts Blackhead Remover
Sea Scouts Blackhead removal is a skincare product said to be capable of cleansing dirty skin, purifying pores, reducing blackheads, and controlling the secretion of oil from the skin, thereby making your skin softer and brighter. According to the manufacturers, this facial mask contains natural ingredients that effectively nourishes and improves skin condition.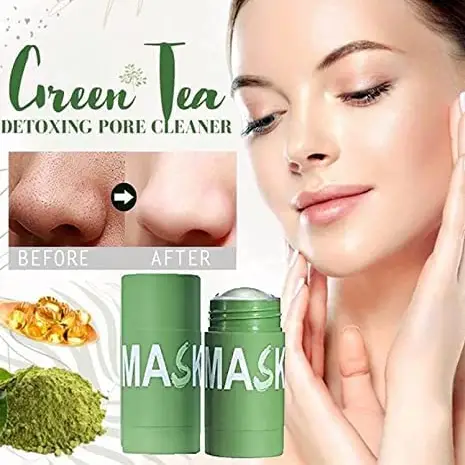 Now, the question here is this: Does Sea Scouts Blackhead Remover work as showcased? We will uncover that shortly.
Features of Sea Scouts Blackhead Remover
The green tea facial mask contains green tea extract. The net weight is 40g and the product weight is 97g. It has a size of  (L X W X H)10 × 5 × 5cm / 3.9 × 2 × 2inches. The product adopts the design of a rotating head, which is more convenient to use and not easy to dirty hands.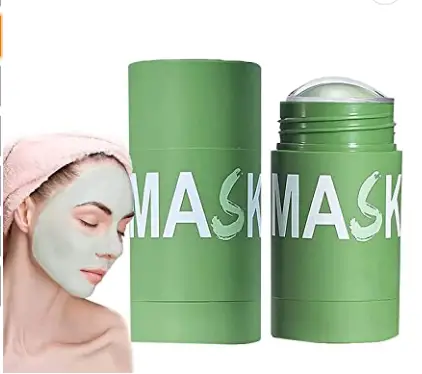 How to use
Using this product involves three steps
1. Spin out the paste and apply it to the face.
2. Spread evenly to the face and leave it on for about 10 minutes.
3. Rinse with water as soon as it dries
Recommended use interval for each skin types
Oily skin: 2-3 times a week.
Dry skin: 1-2 times a week.
Mixed skin: 2-3 times a week for the T zone and 1-2 times a week for the U zone.
Normal skin: once a week.
Pros
Smooth and easy to use
Portable
moisurizes skin but not immediately as advertised
Suitable for both men and women
Helps control oil
Cons
False claim
As opposed to the claim that this facial mask cleans up pores and eliminates blackheads immediately, we found out that there is no instant improvement seen after using this product. The blackheads do not still go off automatically as promised. This is just a bogus claim used by the manufacturers as a marketing strategy to attract customers. All the before and after pictures seen on their website were photoshopped.
Fake user reviews
The only positive reviews we could find about this product are the ones given on their website. Sadly these are not honest reviews. They are just randomly selected reviews and pictures online and not from real users. There are no customer reviews on other e-commerce platforms like Amazon. This is something we find worrisome. Therefore, we cannot trust this product.
Prone to side effects
This green tea mask may not be suitable for everyone. Users of this product are likely to experience side effects such as kin irritations like eczema and acne especially for people whose skin are sensitive.
Does Sea Scouts Blackhead Remover worth your money?
Sea Scouts Blackhead Remover is a product that is said to be capable of solving skin problems such as blackhead removal, moisturizing and smoothing skin However, we cannot guarantee its effectiveness because we could not find any customer review online except those given on their website. This is something we find worrisome because it is necessary for us to fully endorse this product.
No doubt, green tea masks are helping in improving skin condition, However, we advise buyers to always carry out due diligence before purchasing any skincare product so as not to regret their actions. There are many fake products in the market. Some green tea masks can cause more damage to your skin.
Other effective ways of reducing and preventing blackheads from the face includes regular washing of the face, Not touching the face all the time, applying tea tree oil as well as sugar or salt scrubs. Other products we have reviewed are Amarose skin tag removal, Slick barrier and Fresh fragrant
Have you made use of Sea Scouts Blackhead Remover? Did it work for you? Kindly drop a message in the comment section telling us about your experience.